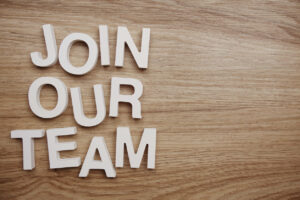 Things are busy at Infonote right now. That's why we are looking for talented people, especially software, app and web developers, to join our focused yet friendly team.
In truth, like most progressive companies in the software sector, we're always on the lookout for good people who will fit into the business, enjoy working with us and help to contribute to our outstanding efforts to deliver the bespoke solutions our customers need.
We're proud of our centralised location in the heart of the country and of our comfortable HQ in Market Harborough, so we do prefer that people commute in. It really is a great team (feel free to visit to find out) and working together pays dividends in many ways. However, this is the 21st Century. More specifically, it's the post-Covid era (we hope) and that means that we can accommodate hybrid working. On that basis, we are open to interest from anyone in the UK who's prepared to work in the office when the job requires it.
So what's next?
Well, here's a challenge: demonstrate your initiative. Surprise us with a good story. Tell us what you're best at and why you should join Infonote. We're already keen to hear from you. In fact, we've laid out some free text boxes for you to use on the application form on this website. You'll find it here. Do get in touch.