Asset Manager
A tool that manages, tracks and locates assets within an organisation or across multiple organisations. Never misplace or lose a valuable asset again.
The Infonote Asset Manager helps you to keep track of physical items. 
Tells you where assets are or were (in what location)

Can report who is or most recently was responsible for an asset

Shows who last used it or moved it

Includes geofencing software

Allocates assets to individuals or teams

Gives an up-to-date view of assets

Provides a detailed log of asset movements, locations and responsible persons

Generates a documented history for traceability and quality control.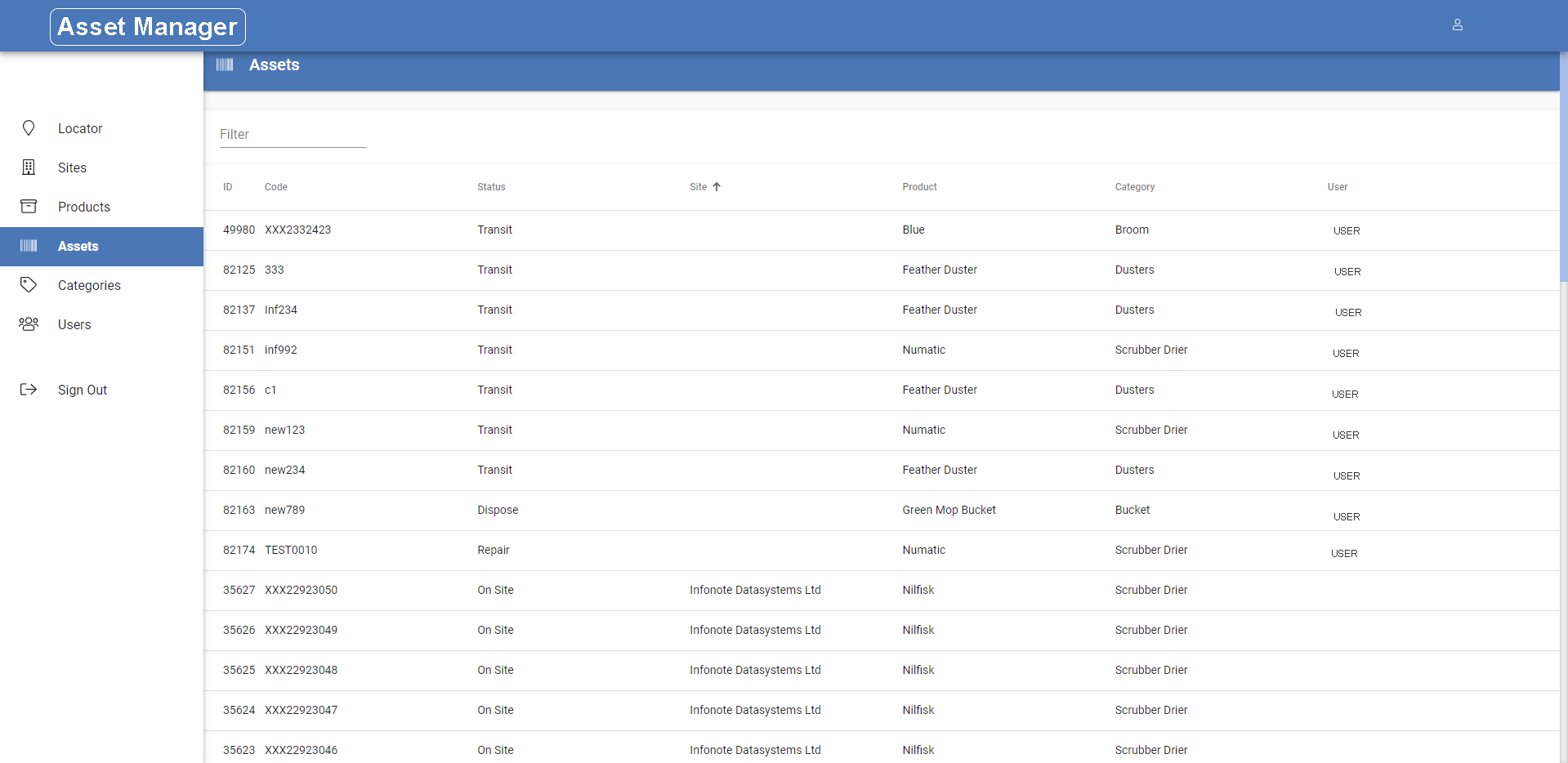 The Asset Manager comprises a Dashboard for management and administrative control to create, add or remove assets, and a mobile App for use by operators in the field in their day-to-day tasks. It can be deployed in many ways thanks to flexibility that allows the software to accommodate almost any business model.
The Asset Manager software system makes the asset management process straightforward and error-free: 
Uses QR codes affixed to assets for fast and easy scanning

Means that users and operators never need to type details into a tablet or mobile device

Provides up-to-date and real-time knowledge of your asset base

Eliminates unexpected shortages and the tendency to over-purchase
With the Infonote Asset manager, you will never misplace or lose an asset again.